of oral care productsition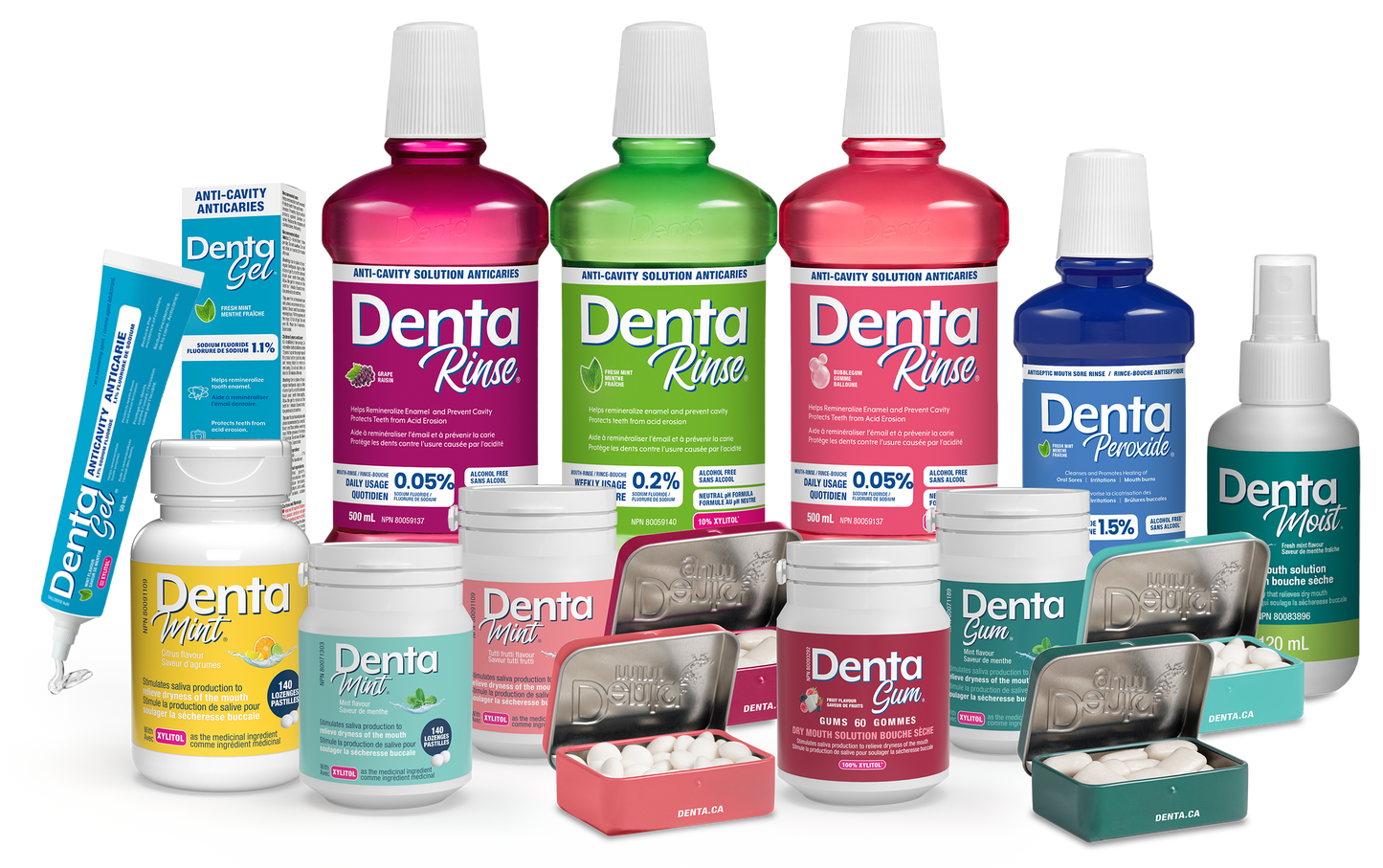 The Denta product line uses active ingredients approved by healthcare professionals and Health Canada.
It promotes good oral hygiene and targets three main categories of care: preventing tooth decay, relieving dry mouth, and cleaning mouth sores (antiseptic).
Denta products are sold in the majority of pharmacies in Quebec and Canada.
Find Denta products in a store near you